BREAST AND BODY CLINIC - DEDICATED
FOCUS IN More Defined Abdomen

One of the top 10 Plastic Surgeons in Manchester
Over 9000 procedures performed
First Prize for Best Clinical Design at National Research Collaborative Meeting, London.

Over 22 Years experience in plastic surgery and cosmetic surgery practice in Northwest.
Awarded Certificate of Excellence 2022 by iWantGreatCare
4.97 out of 5 rating on Doctify
Are you unhappy with the amount of fat that appears in your stomach area? Has traditional abdominoplasty failed to achieve a flatter and more defined abdomen? If so, the Fleur de Lis Tummy Tuck may offer a promising solution.
At the Breast & Body Clinic, we offer the Fleur de Lis Tummy Tuck, a specialised variation of the traditional abdominoplasty technique tailored to address redundant skin and excess fat in the midsection. This procedure is particularly advantageous for patients undergoing significant weight loss or pregnancy.
What is a Fleur de Lis tummy tuck?
T
he Fleur de Lis Tummy Tuck, also known as Fleur de Lis abdominoplasty, removes excess skin and fatty tissue from the abdomen and tightens the underlying abdominal muscles to create a flatter, more toned appearance. The procedure involves creating a horizontal incision in the lower abdominal area and a vertical incision in the centre to form a "T" shape. This approach enables the removal of excess skin and fat from the abdominal wall while simultaneously tightening the abdominal muscles, leading to
body reshaping
and a more defined waistline.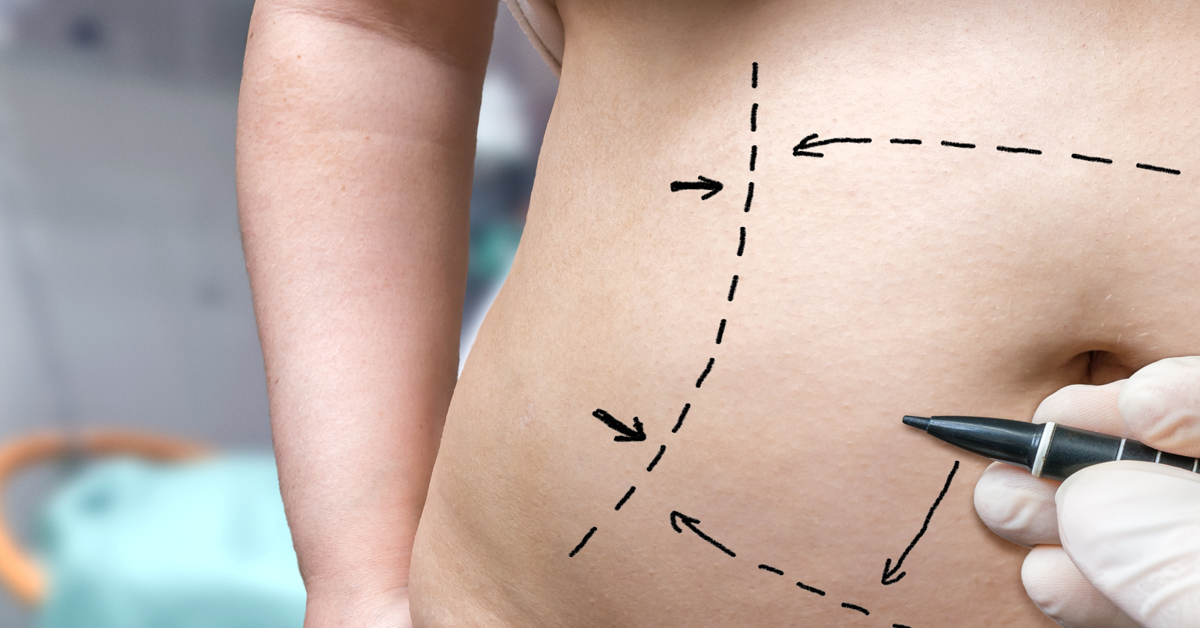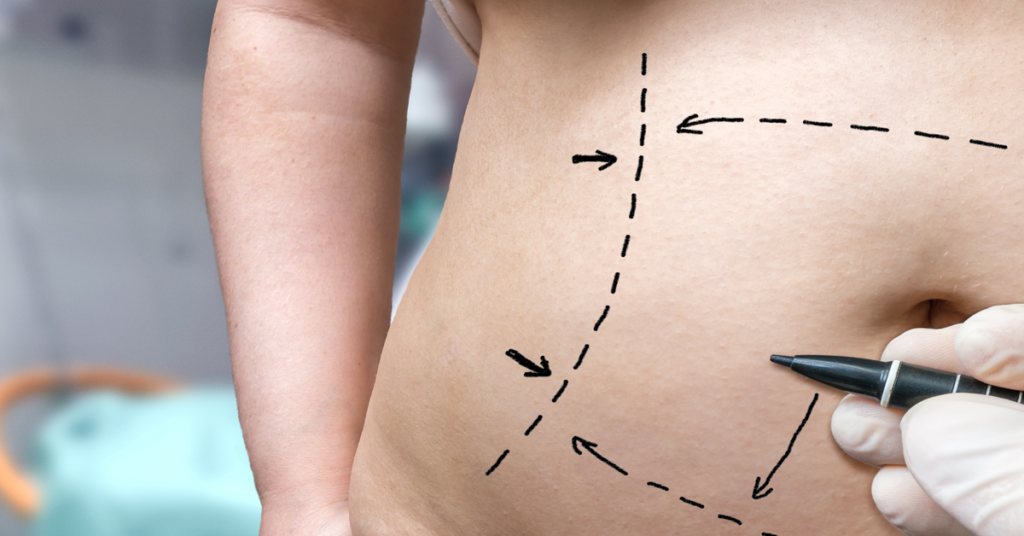 Elevate your body and soul with the Fleur de Lis Tummy Tuck ,a cosmetic journey towards a beautiful, confident you.
What are the benefits of a Fleur de Lis tummy tuck in Manchester?
A
Fleur de Lis abdominoplasty is a popular surgical procedure that can provide significant benefits for patients seeking a flatter and more defined abdomen. The following are some of the advantages of this procedure:
Removal of Excess Skin and Fat: The Fleur de Lis tummy tuck is an effective procedure that can remove excess skin and fat from the abdominal region, particularly in patients who have lost substantial weight or have significant amounts of excess skin. This can enhance the abdomen's appearance and provide a more contoured profile.
More Effective Muscle Tightening: The Fleur de Lis abdominoplasty's vertical incision is more effective at tightening muscles than traditional tummy tucks. This can tone and define the stomach area.
Customised Results: The Fleur de Lis tummy tuck can be tailored to meet the specific needs and goals of each patient. The surgeon can adjust the amount of skin, fat, and muscle tightening to achieve the desired outcomes.
Increased Body Confidence: Patients who undergo a Fleur de Lis tummy tuck often report increased body confidence and self-esteem. They feel more comfortable in their clothes and more confident in social situations.
Long-Lasting Results: With proper diet and exercise, a Fleur de Lis tummy tuck can provide long-lasting results. Maintaining a healthy lifestyle is essential to preserving the results.
Better Posture: Removing excess belly fat and skin can improve posture. Patients tend to stand straighter and experience less back strain.
Better Physical Health: A Fleur de Lis abdominoplasty can provide both cosmetic and health benefits. Patients who undergo this procedure generally report increased mobility and comfort, especially if they have excess skin that is causing chafing.
A Fleur de Lis abdominoplasty can improve abdominal tone and definition. Patients should consult with a plastic surgeon to determine whether this procedure is suitable for them and to discuss the risks and benefits. With proper care and maintenance, a Fleur de Lis abdominoplasty can boost confidence and overall well-being.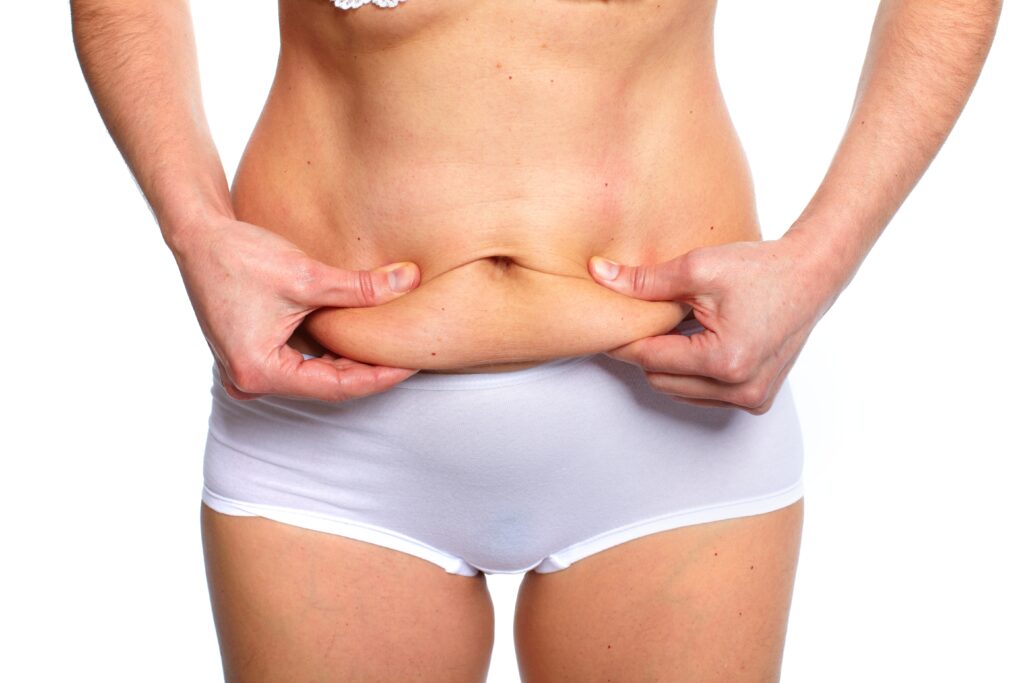 Say goodbye to insecurities and embrace the beauty of the Fleur de Lis Tummy Tuck.
Risks and Side Effects of the Fleur de Lis Tummy Tuck
F
leur de Lis abdominoplasty, like all surgical procedures, entails risks and potential adverse effects that should be discussed with a plastic surgeon before the operation. The following are some of the most common Fleur de Lis tummy tuck dangers and side effects:
Scarring: Scarring is an unavoidable outcome of any surgery, but the vertical incision used in the Fleur de Lis technique may result in more noticeable scars than a typical stomach tuck. Proper care can aid in scar fading.
Infection: There is always a risk of infection with any surgery. To reduce the risk of infection, patients are typically given antibiotics before and after the procedure.
Poor Wound Healing: Some individuals may have diabetes, which can cause delayed healing or wound separation, necessitating additional surgery.
Numbness or Sensitivity: Fleur de Lis belly tucks may cause abdominal numbness or sensitivity, which is usually temporary and resolves on its own.
Blood Clots: As with any surgery, a Fleur de Lis belly tuck can result in blood clots. Patients are encouraged to move around as much as possible following the procedure to reduce the risk of blood clots. This may be uncomfortable and may require additional therapy.
Anaesthesia Risks: As with most surgical procedures, the use of general anaesthesia in a Fleur de Lis abdominoplasty carries some inherent risks, including the possibility of adverse reactions to anaesthesia. Additionally, there is a small risk of developing deep vein thrombosis, which is the formation of blood clots in the deep veins of the legs.
The incidence of risks and complications associated with Fleur de Lis abdominoplasty is generally low, and the majority of patients recover well. However, to ensure full awareness of potential dangers and side effects, patients should discuss these concerns with their plastic surgeon before undergoing the procedure.
Fleur de Lis Abdominoplasty Recovery and Aftercare
F
ollowing the procedure, appropriate recovery and aftercare are critical for achieving optimal outcomes. Patients should keep the following essential points in mind during their recovery:
Rest: During the early recovery phase, rest is crucial. Patients should take a week off from work or other activities to recover and should avoid strenuous activities during this period.
Compression Garment: Patients will receive a compression garment after the procedure. This garment is designed to minimise swelling and promote healing. Following their plastic surgeon's instructions, patients should wear the garment.
Medication: Pain medication may be necessary during the healing process. Patients should take their plastic surgeon's prescribed medication.
Follow-up Appointments: Patients should attend all follow-up appointments with their plastic surgeon to monitor their progress and healing. Keeping all scheduled appointments is essential.
Scar Care: Proper scar care is crucial for the best outcome. Patients should avoid sun exposure and keep the incision site clean and dry. Plastic surgeons may recommend specific scar care products.
Gradual Return to Regular Activities: Patients can gradually resume regular activities under their plastic surgeon's guidance. However, intense activities, heavy lifting, and exercise should be avoided for six weeks after the surgery.
Healthy Lifestyle: After a Fleur de Lis abdominoplasty, maintaining a healthy lifestyle is important to preserve the benefits. This includes a balanced diet, regular exercise, and the cessation of smoking.
The best results from a Fleur de Lis abdominoplasty depend on appropriate healing and aftercare. To avoid complications and promote a smooth recovery, patients should strictly adhere to all post-operative instructions provided by their plastic surgeon.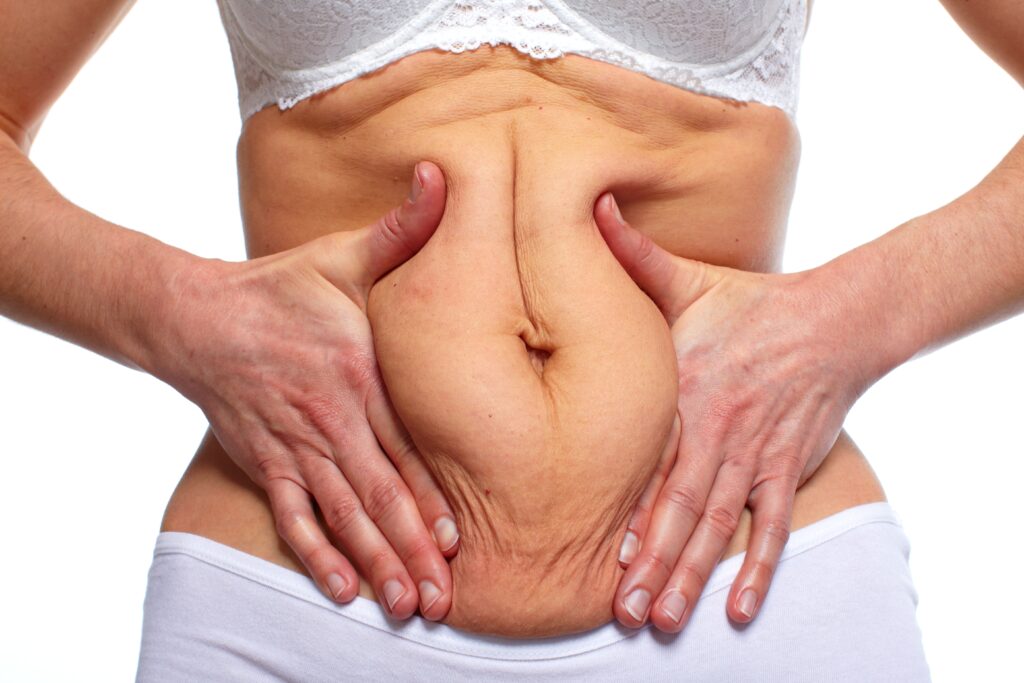 Aftercare for the Fleur de Lis Tummy Tuck will leave you feeling refreshed, reinvigorated, and ready to take on the world.
Cost of a Fleur de Lis Tummy Tuck in Manchester
A
Fleur de Lis tummy tuck's price depends on the surgeon's skill, location, and technique. Anaesthesia, facility fees, and pre- and post-operative care will also increase the Fleur de Lis tummy tuck cost. It is always recommended that you get a detailed breakdown of all costs associated with any surgery before agreeing to proceed. For individuals considering a Fleur de Lis tummy tuck,
we recommend scheduling a consultation with our experienced plastic surgeon, Mr. Siddiqui
. During the consultation, Mr. Siddiqui will assess the patient's unique condition and discuss their desired outcomes for the procedure. Additionally, he will provide a personalised cost estimate for the Fleur de Lis tummy tuck.
Wondering if Body Contouring is Right For You? Find Out Today
Why choose Breast and Body UK for your Fleur de Lis Tummy Tuck in Manchester?
At the Breast and Body Clinic, we uphold the highest standards of patient care and emphasise the achievement of natural-looking outcomes. We acknowledge that each patient possesses unique characteristics and needs, and thus, we individualise our treatment strategies to meet their specific objectives. Our team is devoted to helping patients attain their desired results and is committed to ensuring their contentment and sustained well-being.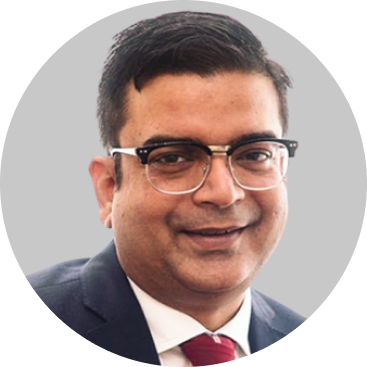 Meet Mr Siddiqui
MBBS (HONS), MRCS ED, M.CH, FRCS (PLASTIC SURGERY) CONSULTANT PLASTIC AND COSMETIC SURGEON
Mr. Siddiqui is a proficient consultant plastic and cosmetic surgeon with comprehensive training and expertise in plastic surgery. He has been acknowledged as one of the top ten cosmetic surgeons in Manchester for his remarkable skills and knowledge in the field.
His unwavering commitment to providing exceptional care and achieving optimal outcomes is evident in his use of the most advanced techniques and technologies available in plastic surgery.
How to book your initial consultation
To book your initial consultation with us you can:
Find your answers to the commonly asked questions below.
Any questions or looking for a consultation? Simply fill in the form below and
we will get back to you promptly with a reply. We are always here for you!