BREAST AND BODY CLINIC - 360 Degree Liposuction

One of the top 10 Plastic Surgeons in Manchester
Over 9000 procedures performed
First Prize for Best Clinical Design at National Research Collaborative Meeting, London.

Over 22 Years experience in plastic surgery and cosmetic surgery practice in Northwest.
Awarded Certificate of Excellence 2022 by iWantGreatCare
4.97 out of 5 rating on Doctify
Remove stubborn fat with an all over body 360 degree liposuction in Manchester
An all-over 360-degree liposuction in Manchester helps contour and shape your body to reveal your dream figure. 
Mr. Siddiqui will perform an expert 360-degree lipocosmetic procedure to reveal a sleek, toned silhouette. Contact the Breast & Body Clinic in Manchester to make your appointment.
What is 360 degree liposuction in Manchester?
3
60-degree liposuction, or circumferential liposuction, is an advanced fat removal technique for all areas of your midsection, including the back, flanks, hips, and abdomen. The procedure provides comprehensive body contouring of your whole torso, resulting in a slim, toned figure.
How is it different to traditional liposuction?
Traditional lipo is usually performed on one area at a time, whereas 360-degree lipo provides a full circumferential treatment for your midsection. This means instead of targeting just your abdomen or hips, the 360-degree treatment removes fat cells from your flanks, hips, abdomen, and back in one single session.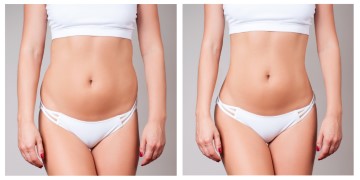 360-degree liposuction can reduce stubborn belly fat and remove love handles and bulges, resulting in a smoother tummy and a shapelier waistline.
Why have 360 degree liposuction in Manchester?
360-degree liposuction is an excellent option for individuals who have struggled to remove stubborn fat with diet and exercise alone. It can help you achieve the body shape you desire and boost your confidence and self-esteem without the need for more invasive procedures, such as tummy tuck surgery. 
What are the benefits of 360 degree liposuction cosmetic surgery?
There are many benefits to 360-degree liposuction surgery: 
Removal of excess fat cells from all areas of your body.
Effective body sculpting and skin tightening for a new body shape.
Enhanced appearance and self-esteem.
Increased confidence and well-being.
Improved overall health.
It is minimally invasive and considered a safe and effective procedure.
Permanently removes unwanted fat.
Am I a good candidate for 360 degree liposuction?
The ideal candidate for 360-degree liposuction is someone who: 
Has excess fat in abdomen, hips, back and flanks despite their best efforts to loose weight.
Is in good health and is within 30% of their ideal body weight.
Has realistic expectations for the procedure.
Is committed to maintaining a healthy lifestyle after the procedure. 
Mr. Siddiqui will assess your body mass index (BMI) and conduct a physical examination to ensure you are suitable for a 360-degree liposuction.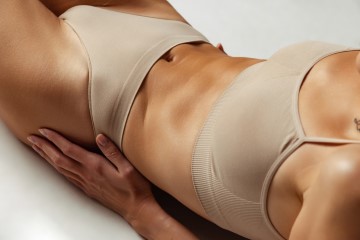 360-degree liposuction targets the body circumferentially rather than sectionally to create the ideal proportions.
Wondering if VASER Liposuction is Right For You? Find Out Today
What is the process for 360 degree liposuction in Manchester?
Here at Breast & Body Clinic, we understand having a cosmetic procedure may be daunting, and we are here to guide and support you every step of the way. Here is what to expect from your 360-degree liposuction surgery: 
Consultation
At your initial in-person consultation, our expert surgeon, Mr. Siddiqui, will assess your health, discuss your aesthetic goals, and chart your weight loss journey. We encourage you to ask questions and discuss any concerns you have with Mr. Siddiqui. This helps you understand exactly what cosmetic surgery entails.
Pre-Surgery
Before the procedure, you will be given instructions on how to prepare for the 360-degree liposuction surgery, including any dietary or medication restrictions, smoking cessation and alcohol avoidance.
Procedure
A local anaesthetic is injected around the treatment area prior to commencing to make the skin and surrounding tissues numb. The local anaesthetic also causes your blood vessels in the treated area to constrict, reducing the amount of blood loss and minimising bruising post-operatively. You may also be given a general anaesthetic for sedation and comfort, as the circumferential liposuction procedure generally takes longer than traditional liposuction.
The actual procedure involves making tiny incisions in the targeted areas, where a small cannula is then inserted. This lipocannula uses high-frequency vibrations to break up the excess fat before sucking the fat cells out of your body.
Recovery
You may experience some swelling, bruising, and discomfort after the procedure, but this should subside within a few weeks. Full recovery can take six to eight weeks. We will provide you with detailed aftercare instructions to ensure a smooth recovery, such as:
Wear your compression garment for minimum of six weeks.
Take your prescribed medication such as pain relief or anti-inflammatory drugs to control discomfort and swelling.
Do not work or complete household chores for at least the first week.
Avoid strenuous exercise for six weeks.
What are the risks and complications of 360 degree liposuction in Manchester?
As with any surgery, there are risks and potential complications associated with 360-degree liposuction. These can include:
Bleeding,
Infection,
Delayed healing
Scarring,
Changes in skin sensation,
Rarely, and usually only in the presence of skin laxity, you may develop irregularities or looseness in your skin.
However, our experienced surgeon will take every precaution to minimise these risks and ensure your safety throughout the procedure.
What is the 360 degree liposuction cost in Manchester?
The cost of a circumferential liposuction procedure varies depending on the extent of the procedure and the areas of the body being treated. During your consultation, Mr. Siddiqui will provide you with a detailed cost estimate, and we offer payment plans to help keep costs affordable.
In addition, the following fees contribute to the full price of the procedure:
Surgical Fee
This fee covers the cost of the surgeon, compression garments, and all your post-operative appointments.
Anaesthetist Fee
There is an additional charge for the services and expenses of an anesthesiologist.
Theatre and Hospital Stay
The cost of your hospital stay and your trip to the operating room vary depending on whether you require an overnight stay and how long your procedure takes.
Wondering if VASER Liposuction is Right For You? Find Out Today
Why Choose Breast & Body UK For Your Vaser Liposuction in Manchester?
At Breast and Body Clinic, we are committed to providing exceptional care to our patients, with a focus on achieving the most natural-looking results possible. We understand that every patient is unique, and we tailor our treatment plans to meet each individual's specific needs and goals.

Our team is enthusiastic about assisting our patients in obtaining their preferred outcomes and is devoted to their contentment and lasting health.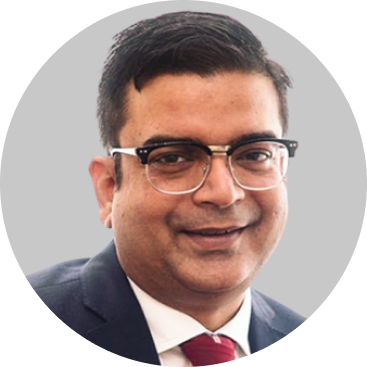 Meet Mr Siddiqui
MBBS (Hons), MRCS Ed, M.Ch, FRCS (Plastic Surgery) Consultant Plastic and Cosmetic Surgeon CHESTER | MANCHESTER | PRESTON

Mr Siddiqui is a proficient consultant plastic and cosmetic surgeon with significant training and experience in plastic surgery. He is highly regarded and recognised as one of the top 10 cosmetic surgeons in Manchester.

He is dedicated to giving his patients the best care possible and getting the best results by using the most recent techniques and technologies in plastic surgery.
How to book your initial consultation
To book your initial consultation with us you can:
You can find answers to frequently asked questions about 360 Degree Liposuction in Manchester below.
Any questions or looking for a consultation? Simply fill in the form below and
we will get back to you promptly with a reply. We are always here for you!