BREAST AND BODY CLINIC - DEDICATED FOCUS IN MUMMY MAKEOVER

One of the top 10 Plastic Surgeons in Manchester
Over 9000 procedures performed
First Prize for Best Clinical Design at National Research Collaborative Meeting, London.

Over 22 Years experience in plastic surgery and cosmetic surgery practice in Northwest.
Awarded Certificate of Excellence 2022 by iWantGreatCare
4.97 out of 5 rating on Doctify
Find your pre-pregnancy body again!
At Breast and Body Clinic, we understand that motherhood is a beautiful journey, but it can also take a toll on your body. If you want to regain your pre-pregnancy body and boost your confidence, a mummy makeover surgery could be the solution for you!
Contact us today to find out more information, including all about a mummy makeover cost in Manchester. We offer an initial free consultation to determine if this is the right course of action for you.
What is a mummy makeover?
A mummy makeover is a combination of cosmetic surgeries designed to address the physical changes that occur after pregnancy, breast-feeding and childbirth. It typically involves a customised plan tailored to your specific needs and goals, targeting areas such as the breasts, abdomen, and more.
With the help of your skilled surgeons we can restore your body's youthful contours and help you feel like yourself again.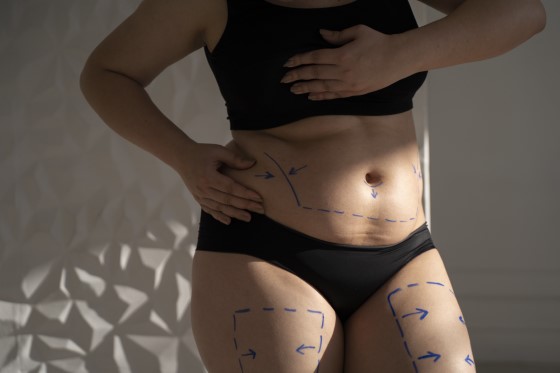 A mummy makeover is a personally tailored surgical treatment, combining multiple procedures to achieve your aesthetic goals.
What is included in mummy makeover procedures?
Common procedures undertaken in this cosmetic surgery journey include:
Your treatment can include any combination of these surgeries, or more, depending on your goals and unique body type.
Wondering if MUMMY MAKEOVER is
Right For You? Find Out Today
What are the benefits of mummy makeover surgery?
 There are many benefits to our cosmetic procedures for mums:
Comprehensive transformation: By addressing multiple areas of concern in one surgery you can achieve a complete transformation, plus save time and money compared to having multiple procedures.
Rejuvenated breast tissue: with a breast lift, breast augmentation, breast implants or a breast reduction we can improve the shape, size and position of your breasts to enhance your overall body proportions and give you a perkier bust.
Trimmer, toned physique: A mini or full tummy tuck removes excess skin and fat, or liposuction targets excess fat, for a trimmer, flatter stomach and toned abdominal muscles.
Enhanced body confidence: Regaining your pre-baby body can significantly boost your confidence and self-esteem, so you feel more comfortable in your own skin.
Why do mums choose to have a mummy makeover procedure?
Many mums choose to undergo these cosmetic surgery procedures to address the physical and emotional changes that can occur after pregnancy and breast-feeding. It allows them to regain their body confidence, restore their pre-pregnancy shape and improve their self-image.
By using a combination of procedures, a full or mini mummy makeover offers a comprehensive, all-in-one solution. You will look and feel your best without having to recover from or pay for multiple surgeries.
We help mums find body confidence once more with our range of procedures to tone body shape, lift breasts and remove excess fat or loose skin.
Am I a good candidate for a mummy makeover procedure?
If you're a woman who has completed your family and wants to address the physical changes post child-birth, pregnancy or breastfeeding, you may be the ideal candidate. You should also:
Be in good overall health
Maintain a stable weight
Have realistic expectations.
Not be breastfeeding or currently pregnant.
Our skilled surgeons will assess your individual circumstances and medical history during a consultation to determine if you are a suitable candidate.
How is a mummy makeover performed?
Here is what to expect from your surgery with Breast and Body Clinic:
Consultation
The first step of your journey is to meet with your surgeon, where you will discuss what you hope to achieve from the procedure and lay out realistic expectations. Our surgeon will work with you to advise the most suitable combination of procedures for you.
Pre-procedure
We recommend all our patients should stop smoking at least 6 weeks prior to their surgery. You will also be provided a list of medications, such as aspirin or certain herbal supplements, that you should stop. Occasionally we may order blood tests or scans to be done before your surgery.
Procedure
Most of the procedures involve a general anaesthetic and 1 to 2 nights in the hospital. All the details will be discussed at your consultation, prior to your surgery.
Recovery
Recovery looks different for each person, depending on the combination of surgeries they had and how closely you follow the pre and post-op advice of your surgeon. We advise that most patients will achieve full recovery after 3 to 4 months, with final results taking up to 12 months. You will be provided with post-operative instructions, again these will depend on what procedure you have had. Here is a general guide to some of the post-op instructions you may be given:
No heavy lifting or strenuous exercise for at least 6 weeks.
Take all medications as prescribed, including pain medication.
Wear compression garments.
Attend all your follow-up appointments.
Avoid smoking and alcohol.
Wondering if MUMMY MAKEOVER is
Right For You? Find Out Today
Why choose Breast & Body Clinic, UK?
The Breast and Body clinic specialise in mummy makeover surgeries that are individually tailored for your unique body and needs. We deliver high-quality customer service and results at every step of your journey.
Reclaiming your pre-pregnancy body is within reach. Contact us today to schedule a consultation with our skilled surgeons and embark on your journey towards a rejuvenated and confident you.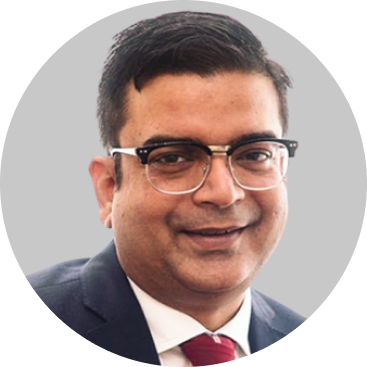 Meet Mr Siddiqui
MBBS (Hons), MRCS Ed, M.Ch, FRCS (Plastic Surgery) Consultant Plastic and Cosmetic Surgeon CHESTER | MANCHESTER  |  PRESTON
Mr Siddiqui is a Consultant Plastic and Cosmetic Surgeon, based at The Countess of Chester Hospital. He trained extensively in plastic surgery before becoming a Consultant in the NHS and developing a private practice in Manchester and other areas of the Northwest. He is considered to be one of the top 10 cosmetic surgeons in Manchester.
How to book your initial consultation
To book your initial consultation with us, you can:
Where to find us
To visit our clinic here's our location near you:
The Grosvenor Nuffield Hospital,
Wrexham Road, Chester CH4 7QP
Pall Mall Clinic, 61 King Street,
Manchester, M2 4PD
Pall Mall Clinic, 61 King Street,
Manchester, M2 4PD
Mummy makeover before and after photos
Here are some of the results the highly talented aesthetic plastic surgeon at Breast and Body Clinic has achieved:
Do these photos remind you of your case?
You can get similar results or better.
How much does a mummy makeover cost in UK?
A mummy makeover price depends on the specific procedures involved, length of hospital stay and various other factors. At your first consultation your surgeon will provide you with an accurate quote for the cost of your mummy makeover surgery.
What are you paying for?
The total cost of a mummy makeover in Manchester includes many factors such as:
Surgeon
Material costs
Hospital fees
Anaesthetic fees
Medications
Post operative bandages and compression garments
Follow up review appointments
For detailed pricing information and financing options please refer to our Pricing and Payment page or contact our friendly team.
Does the NHS cover any of the mummy makeover price?
As they are typically cosmetic procedures, the cost of a makeover for mums is not covered by the NHS.
Financial tips for your mummy makeover surgery
We understand financing your mummy makeover cost in Manchester is an essential consideration. Here are our top financial tips to help:
Discuss payment plans with our surgeon, who may also provide insights into cost-effective treatment options that will still achieve your aesthetic goals.
Create a budget and set aside a certain amount each week or month to save for your surgery.
Review your insurance policy to determine if your fund will cover any of the costs.
If you have significant health or psychological issues, the NHS may cover some of the costs of your mummy makeover surgery. It is worth discussing this with your GP or cosmetic surgeon.
Frequently Asked Questions
Read through the most commonly asked questions about mummy makeover surgery cost in the UK.
We offer a complimentary consultation where we can help you decide if this surgery is right for you.