30 October 2023
Mr A. Siddiqui
Last updated on October 30, 2023
A tummy tuck (abdominoplasty) is a great option for people who have excess skin after losing weight or after pregnancy. This popular procedure removes excess skin and reveals a firmer, leaner body shape. At your pre-surgery consultation, your surgeon will evaluate your health, current weight, and body mass index (BMI) to determine if you are an appropriate candidate for abdominoplasty.
Many people ask, What does your BMI need to be for a tummy tuck? Keep reading to find more information about the ideal BMI and body weight requirements for a tummy tuck procedure.
Or you can contact Breast & Body Clinic, UK, and make an appointment with Mr. Siddiqui to find out if you are an ideal candidate for a tummy tuck procedure.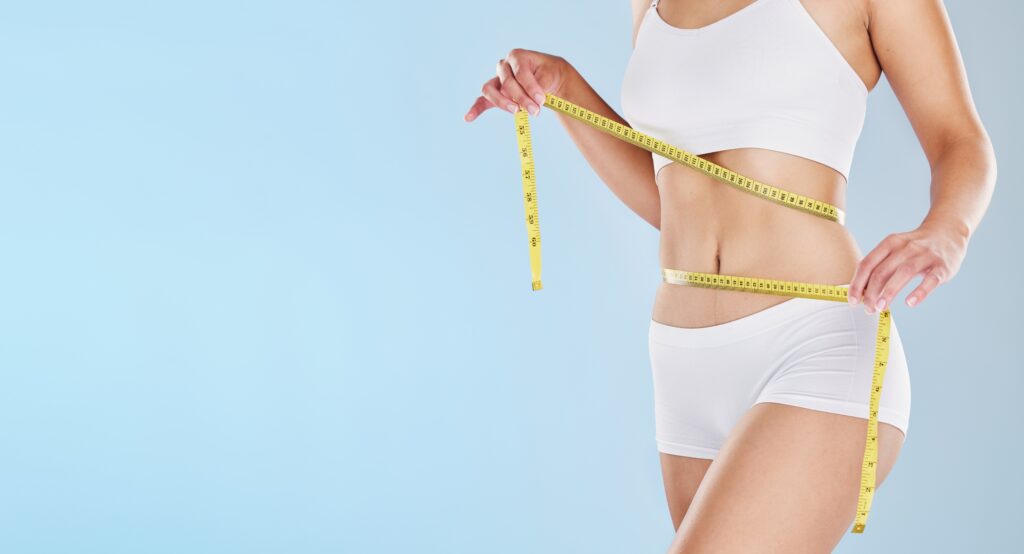 An abdominoplasty removes sagging or loose skin after a substantial weight loss or pregnancy. Your surgeon will evaluate your current weight and BMI to determine if you are suitable for this surgery.
Why is BMI important for an abdominoplasty?
Plastic surgeons will recommend that you be at your ideal weight and BMI to get the best results from your tummy tuck surgery.
Research also shows that individuals with an increased BMI have a higher risk of complications during and after plastic surgery, such as infection, blood clots, and delayed healing. Knowing your BMI prior to your tummy tuck procedure can help predict the risks of complications and guide your plastic surgeon's surgical plan.
What BMI do I need for a tummy tuck?
BMI is a ratio of your weight and height, calculated by dividing your weight (in kilograms) by your height (in meters) squared. This number shows whether someone is normal, underweight, overweight, or obese.
Underweight = Below 18.4
Healthy range = 18.5 – 24.9
Overweight = 25 – 29.9
Obese = 30 and above.
The BMI range considered suitable for an abdominoplasty is less than 30. However, this requirement may vary depending on your individual case and the surgeon's preferences. You should have a consultation with an experienced surgeon to determine if you are a candidate for an abdominoplasty.
Your BMI is calculated by dividing your weight by your height squared. This number indicates if you are under or overweight, normal weight or obese.
What is the maximum BMI for a tummy tuck?
A specialist plastic surgeon will strongly advise you not to have abdominoplasty surgery if your BMI is above 40. This is due to the increased risk of complications, and you may not see good results post-surgery.
Your surgeon can help tailor a plan for your weight loss journey so you can lose weight and hit your ideal BMI. For those patients who are struggling, a bariatric surgeon may suggest weight loss surgery or another weight loss program to help you find your ideal weight range.
Your BMI and ideal weight for an abdominoplasty
Your plastic surgeon will discuss your BMI and weight requirements prior to your cosmetic surgery. The guidelines generally state that you should be at an ideal and stable weight with a healthy BMI of less than 30.
Achieving and maintaining a healthy weight before and after the surgery is essential to ensuring the best possible outcome. If you're considering a tummy tuck, consult with a board-certified plastic surgeon to determine your eligibility.
FAQs
Check out this handy list of commonly asked questions about BMI and abdominoplasties.
What BMI should I be at to get a tummy tuck?
Most plastic surgeons prefer to perform tummy tucks on patients with a BMI less than 30. However, your surgeon will discuss what your ideal weight and BMI should be based on your height and shape.
What is the highest BMI for a tummy tuck?
Most surgeons are reluctant to operate on an individual with a BMI of 40 or above. Such a high BMI likely means you have excess fat and additional weight that increases your risk of post-operative complications such as infections, poor healing, clots or wound breakdowns.
Can I get a tummy tuck with a high BMI?
Yes, it is possible to get a tummy tuck with a higher BMI, but it may not be the best option for everyone. Your surgeon will advise you to lose weight and fat for a tummy tuck surgery by eating healthy and exercising. Adopting a healthy lifestyle pre-surgery helps you get the best long-term results and reduces your risk of complications.
What can I do if my BMI is too high or I am too fat for a tummy tuck surgery?
If your BMI is too high or you are "too fat" for tummy tuck surgery, there are several things you can do to shed excess weight and belly fat:
Talk to your doctor about a program to help you lose weight.
Discuss a weight loss procedure with your surgeon.
Embrace a healthy diet.
Exercise.
Talk to an expert about what may have caused your weight gain, such as emotional eating or is it an underlying medical condition.
How do I know what my BMI is?
You can calculate your BMI by dividing your weight in kilograms by your height in meters squared. There are also many online BMI calculators you can use, or your doctor may determine your BMI during your consultation.